Making enclosed spaces safe from Covid-19 and getting the UK moving again
Covid secure offices, train carriages and stations, restaurants and retailers
Protection from the airborne threat of Covid-19 using PP-L health technology solutions – UV-C kills 35,000 viruses and bacterial infections, including MERS, SARS and influenza.
"…The possibility of airborne transmission in public settings – especially in very specific conditions, crowded, closed, poorly ventilated settings…cannot be ruled out."

Professor Benedetta Allegranzi, MD. Infection Prevention and Control Hub. World Health Organisation (WHO) Integrated Health Services.
This is a major change in the WHO's position and is reinforced by two significant incidents.
First, a study in Guangzhou in a paper published July 2020 by Dr. Li who works as a clinical doctor at the Dept. of Infectious Disease at the Affiliated Hospital of Xuzhou Medical University, China. The paper identified how 10 people from 3 families who had all eaten at the same air-conditioned restaurant in Guangzhou, China on January 23, 2020 were infected by Covid-19 – due to the virus being spread by unsterilized air through the restaurants Heating, Ventilation & Air Conditioning (HVAC) system.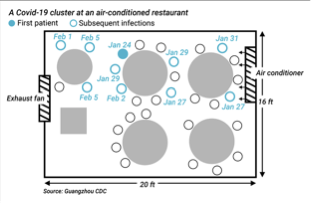 Second, on June 24, 2020, the air cooling system used in a German slaughterhouse helped spread the coronavirus among hundreds of workers. More than 1,500 out of 7,000 employees had tested positive at that date at the Tonnies meat processing plant in the western district of Guetersloh. This finding was delivered by Prof. Martin Exner a hygiene expert at the University of Bonn.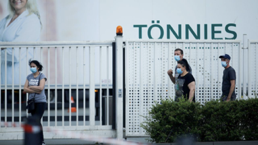 An airborne virus threat needs a solution designed to sterilise air and the surfaces in enclosed environments. Together, we will help you to create a safer working environment to protect people from coronavirus, as well as any similar future viruses that might arise further down the line.
Protect today, future-proof for tomorrow. 
About Us

PP-L is a world-leading provider of Ultraviolet Light (UV-C) sterilisation solutions. With over 80 years' experience in the bio-technology field, our specialist teams design, supply, install and maintain systems that kill bacteria, harmful micro-organisms, coronaviruses and deadly pathogens in the air, on surfaces and in liquids.
PP-L technology is proven to be an effective and reliable solution and is currently deployed in the pharmaceutical, manufacturing and food processing industries and in hospital operating theatres – all areas where the elimination of viruses and bacteria is critical. 

TenBroekeCo Ltd is the sole agent for PP-L in key markets – rail and transport; offshore energy and shipping; passenger shipping (cruises & ferries). Through PP-L, we provide advisory services to design a tailor-made solution for each client's environment and oversee the supply, install and maintenance of the UV-C equipment.
For more information, contact: Sales.pplpro@tenbroekeco.com